MEET THE ARTIST
Emily Haag
Emily Haag is a contemporary abstract expressionist based in New Jersey and is known for her sculptural sand compositions. Haag's works center around the physicality of the material and how it plays with light and shadow, while simultaneously peaking into the inner workings of mental health.
With a BFA in Painting from Rhode Island School of Design, Haag works spontaneously and unrestrained. While studying at RISD, Haag's works transformed from realism and still lifes to expressive and thick abstracts. Her works grow dense and heavy, being physically boisterous.
Haag's style of painting embodies meditation and a search for understanding one's mental health. Through her processes of meditation, self-reflection, and manipulation of material, Haag strives to capture something that cannot be seen or shown, but rather felt.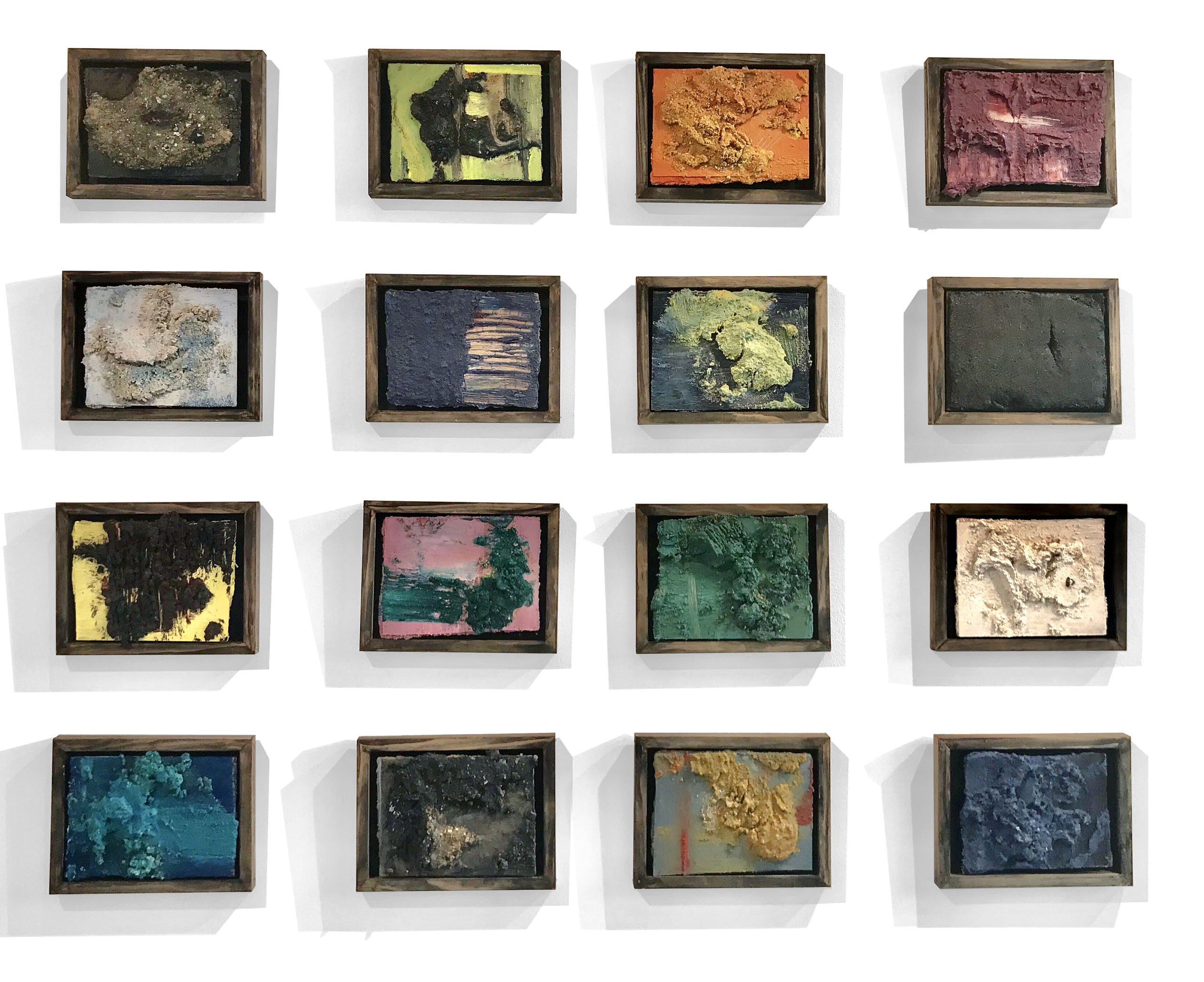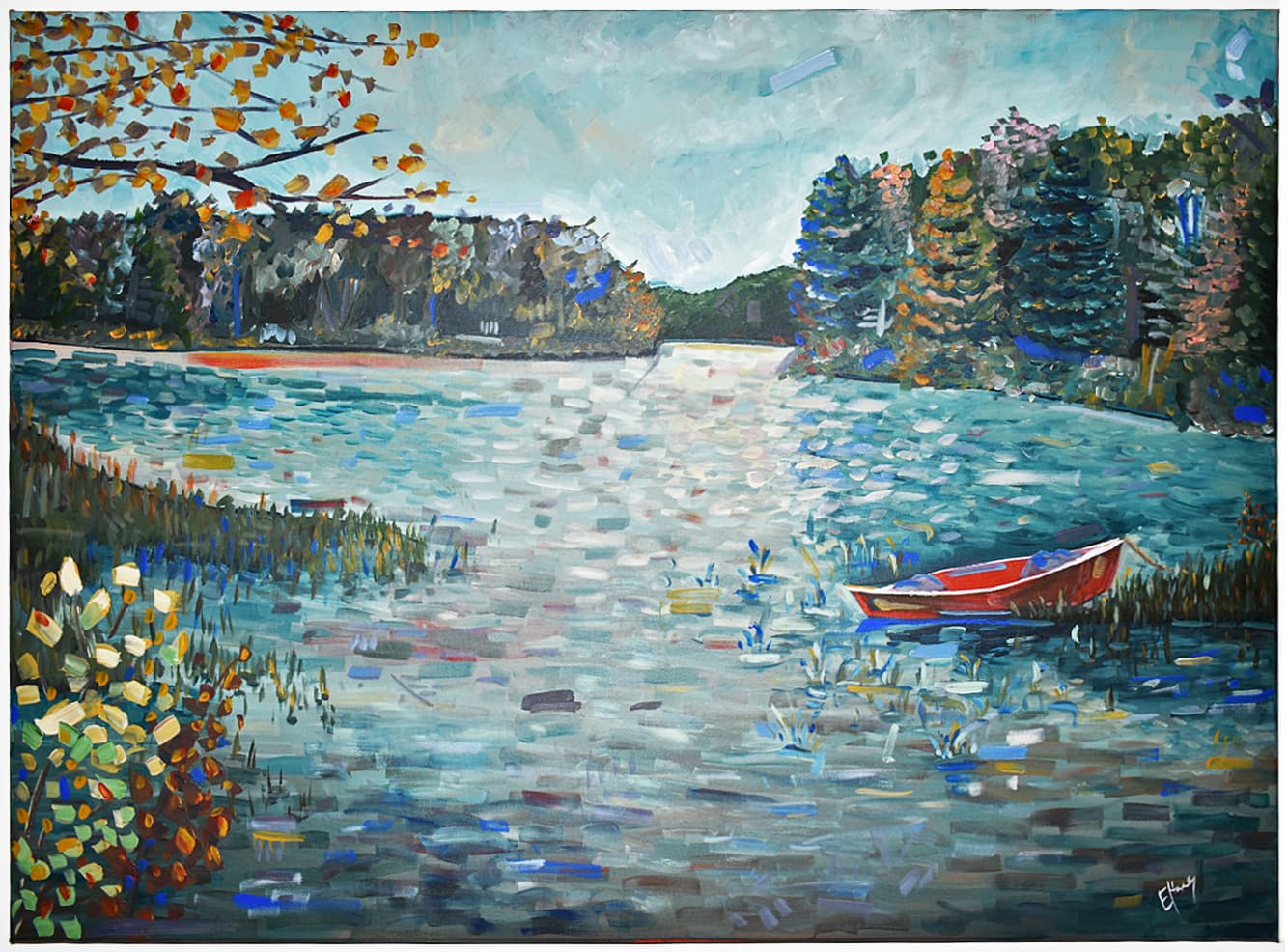 Commissioned Works
Currently accepting commissions. Email for Inquiries at [email protected]
View Commission Works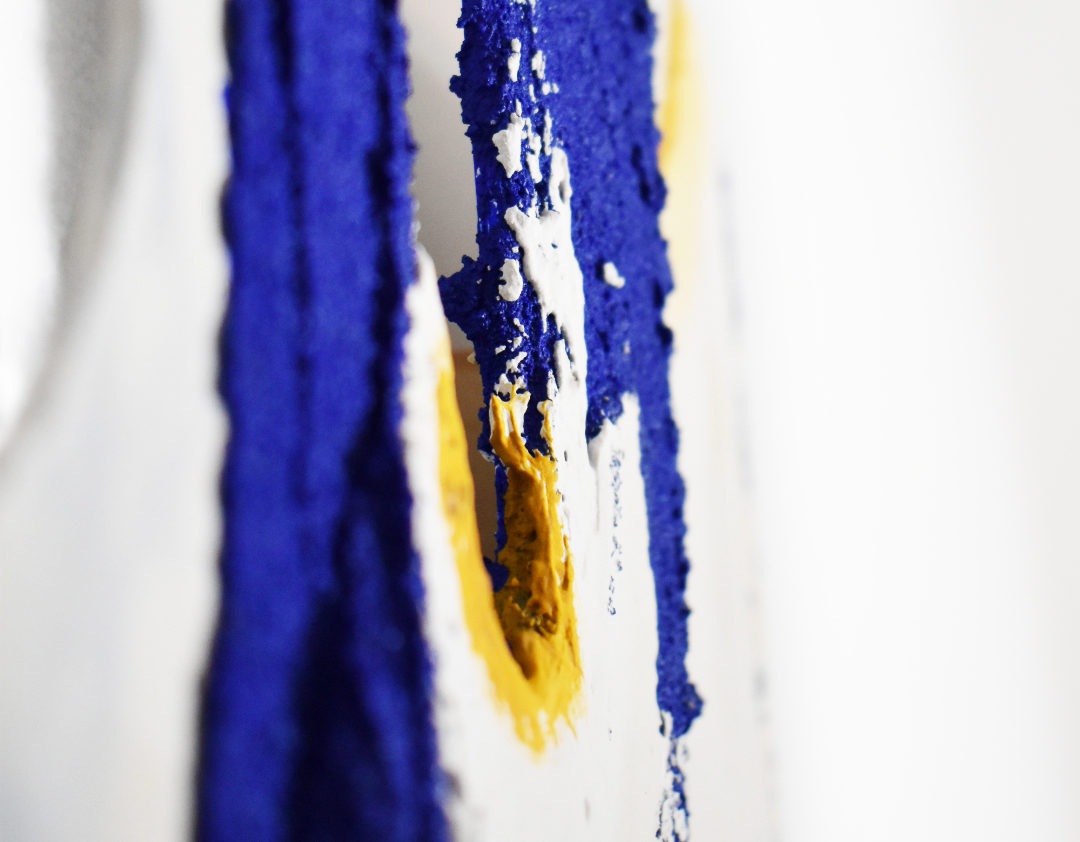 Broken Vessels
This series takes inspiration from and focuses on the colors; the bright blues evoke a feeling of confidence and timidity, with yellow ochre bridging the divide between the mind and nature. Unique vessels carry the colors, giving a safe space for transformation and acceptance.
View Series
Maiden Hair Series II Prints
Drawing inspiration from the natural items used to create the prints, the second Maiden Hair Series offers intricate design, natural lines, and simplicity.
View Series